Pompeii.
Street Altar at I.11.7.
<![if !vml]>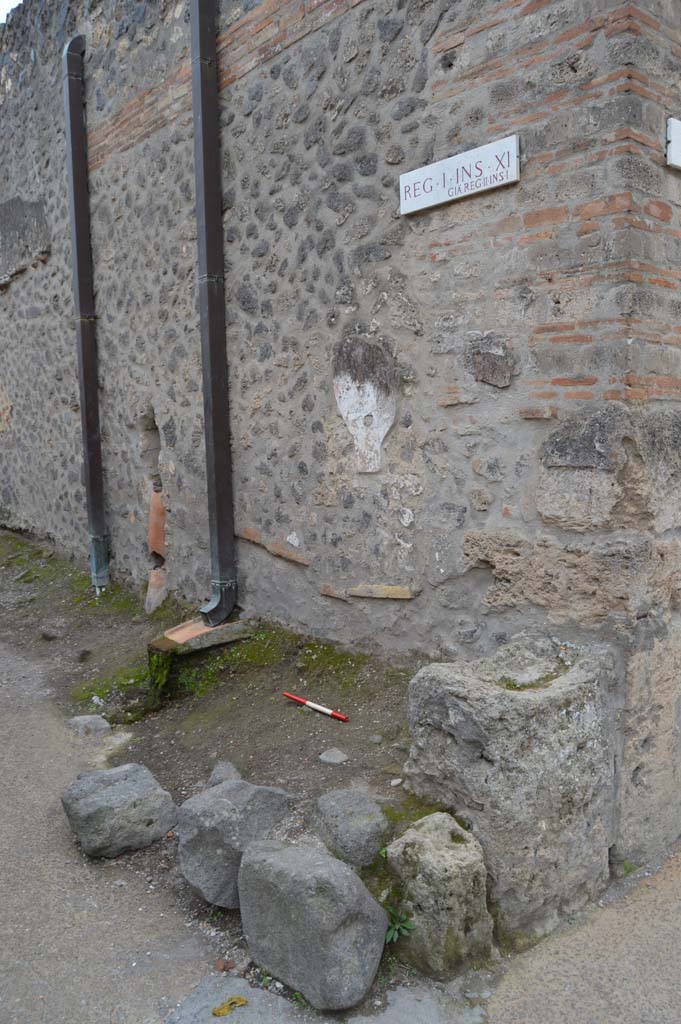 <![endif]>
<![if !vml]>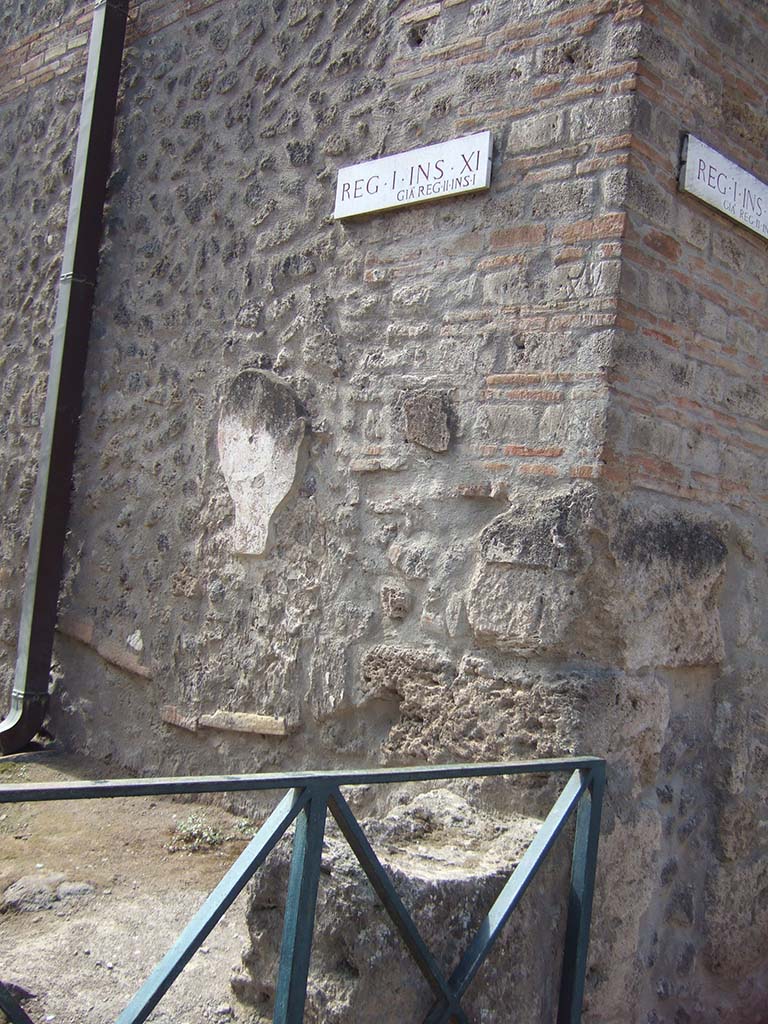 <![endif]>
I.11.7 Pompeii. September 2005. Street altar on north-east corner of insula.
According to Della Corte, because of the poor state of the sacred painting when it was found, he could not know to which divinity it was dedicated.
See Della Corte, M., 1965. Case ed Abitanti di Pompei. Napoli: Fausto Fiorentino. (p. 343-4).
<![if !vml]>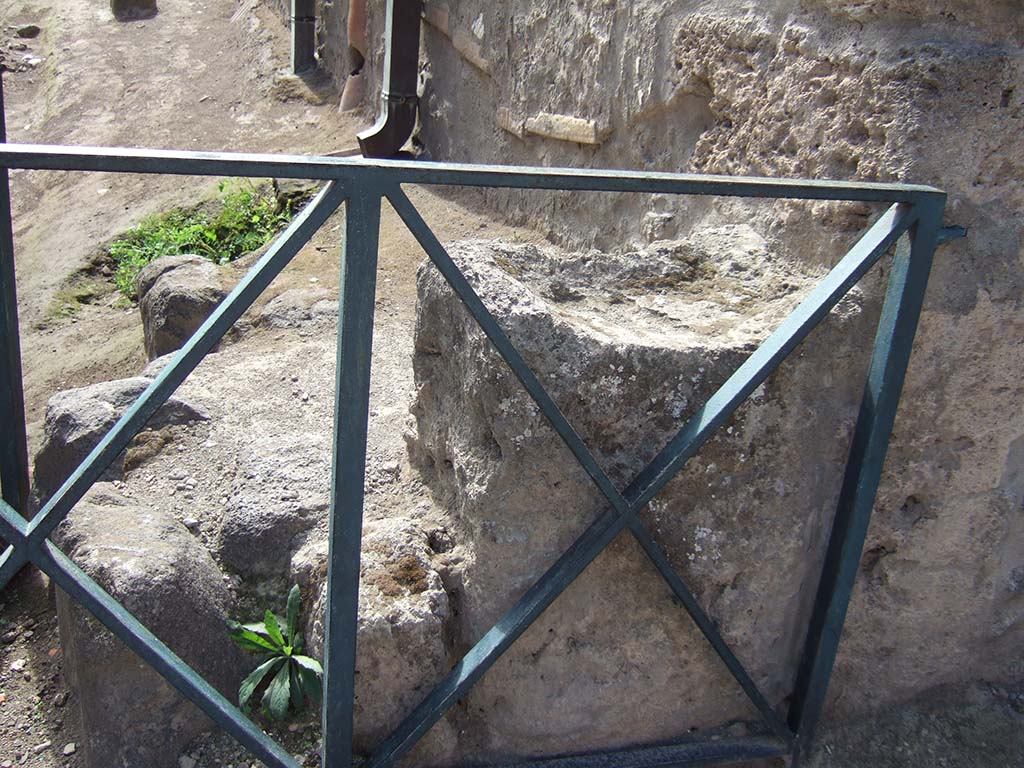 <![endif]>
Above the painting were found traces of names of Vicomagistri in black, enclosed in two rectangles, the outer one black and the inner one red. [CIL IV 7425].
See Notizie degli Scavi di Antichità, 1913, p.478-9, Fig 2.
According to Epigraphik-Datenbank Clauss/Slaby (See www.manfredclauss.de), these read as –
Primigenius Caeseti(a)es Stalbnus
N(umerius) Maro(nis) Chius C(ai) Viri Primigeni [CIL IV 7425]
According to Cooley, written in charcoal, were the names of the local district officials, or more probably their attendants, in charge of the cult.
Below the text were pictures relating to the cult, with two serpents below, and two Lares above with drinking cups next to a figure sacrificing.
Its excavators could discern 5 layers of painting, showing that the shrine's painting was renewed over a period of some years.
On the upper surface of the altar itself were found considerable quantities of ash and wood, perhaps the remnants of burnt offerings.
She translated CIL IV 7425 as –
"Primigenius, slave of Caesetia; Stalbnus, slave of Numerius Maro; Chius, slave of Gaius Virius Primigenius".
See Cooley, A. and M.G.L., 2004. Pompeii : A Sourcebook. London : Routledge. (p.108)
<![if !vml]>
<![endif]>
<![if !vml]>
<![endif]>
I.11.7 Pompeii. September 2005.
Street altar, looking west where Vicolo delle Nave Europa joins Via dell'Abbondanza.