Pompeii. Fountain in Vicolo del Gallo between VII.15.1 and VII.7.13.
Excavated 1871.
Photographed 1970-79 by Günther Einhorn, picture courtesy of his son Ralf Einhorn.
<![if !vml]>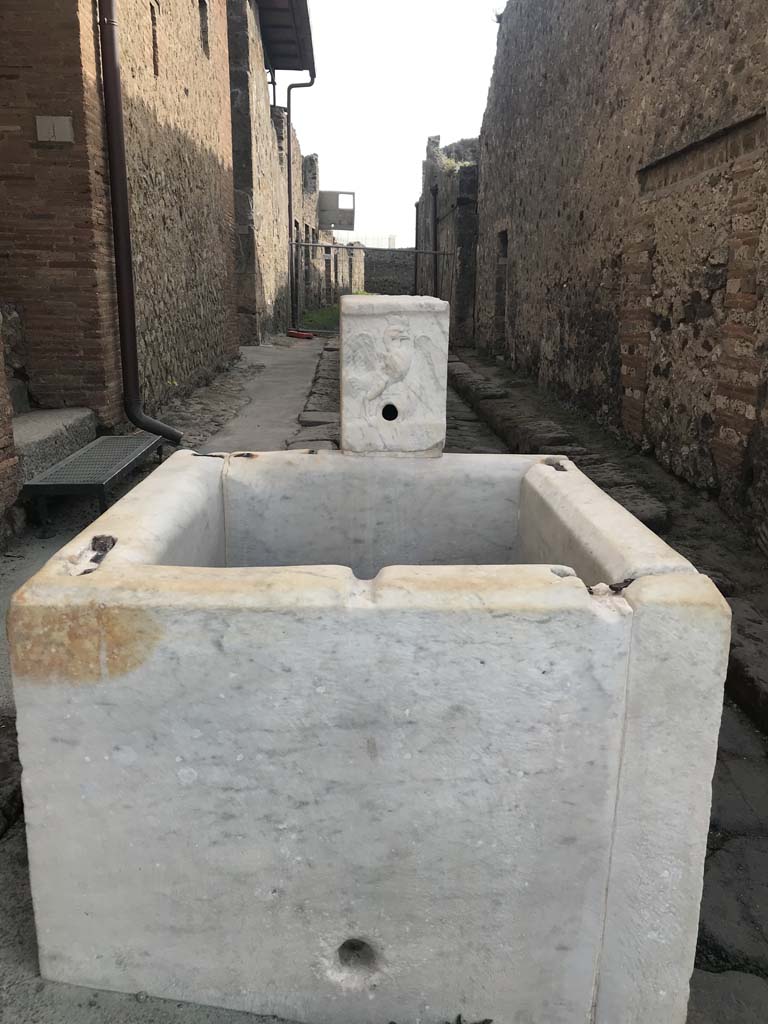 <![endif]>
VII.15.1 Pompeii. 1964. Fountain in Vicolo del Gallo. Photo by Stanley A. Jashemski.
Source: The Wilhelmina and Stanley A. Jashemski archive in the University of Maryland Library, Special Collections (See collection page) and made available under the Creative Commons Attribution-Non Commercial License v.4. See Licence and use details.
J64f0851