Pompeii Necropoli di Porta Vesuvio. Porta del Vesuvio or Vesuvian Gate Tombs.
Plan of the tombs.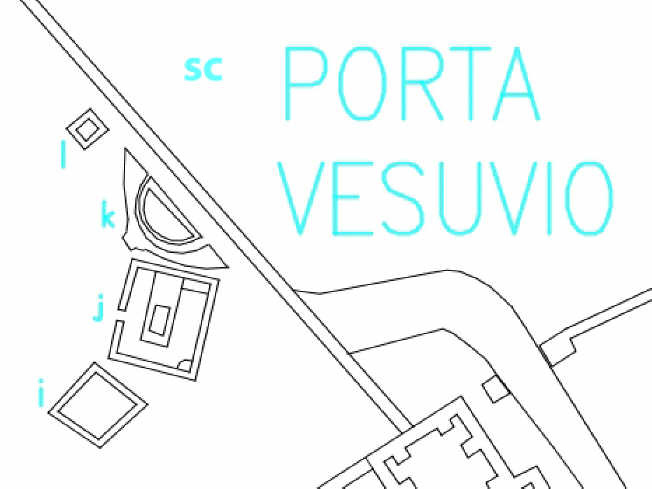 Use this plan of of tombs at the Pompeii Porta Vesuvio or Vesuvian Gate to access the pompeiiinpictures photographs.
Click on any tomb on the plan or a link below to see the pictures.
Plan courtesy of John Dobbins and Pedar Foss, 2008, World of Pompeii, Routledge, Oxford.
vgi M. Veio Marcello
or M. Veius Marcellus
vgj C. Vestorio Prisco
or C. Vestorius Priscus
vgk Arellia Tertulla
daughter of Numerius
and wife of Veius Fronto.
vgl Septumia
vgsc Cippus of Titus Suedius Clemens