Pompeii Regio IX (9) Insula 8.
Plan of entrances 1 to 8 and a to c.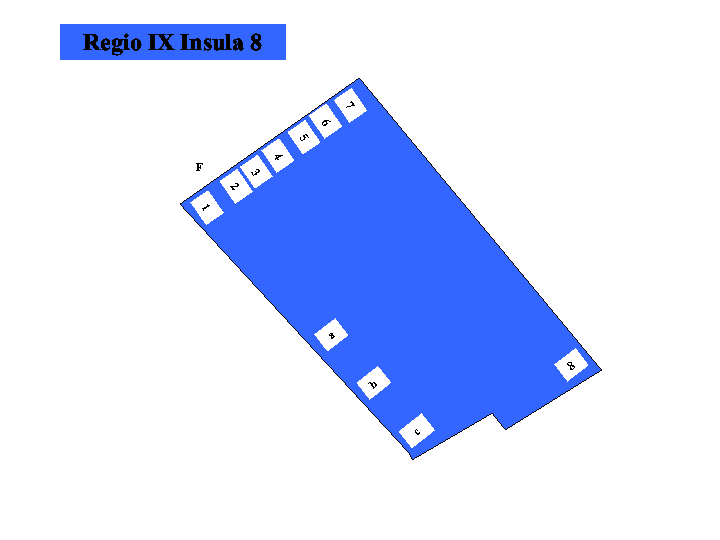 Use the pompeiiinpictures plan of the Insula 8 of Pompeii Regio IX to access the photographs.
Click on the entrance you want on the plan or click on a link below to reach the pictures.
IX.8.2 Hortulus of the Ludimagister
et Grammaticus Potitus
Scuola philosophica epicurea
Casa del Centenario
or House of the Centenary
or Domus A Rustii Veri e Tiberius Claudi Veri
IX.8.b Hospitium of C. Hyginius Firmus