Pompeii Regio IX (9) Insula 11.
Plan of entrances 1 to 8.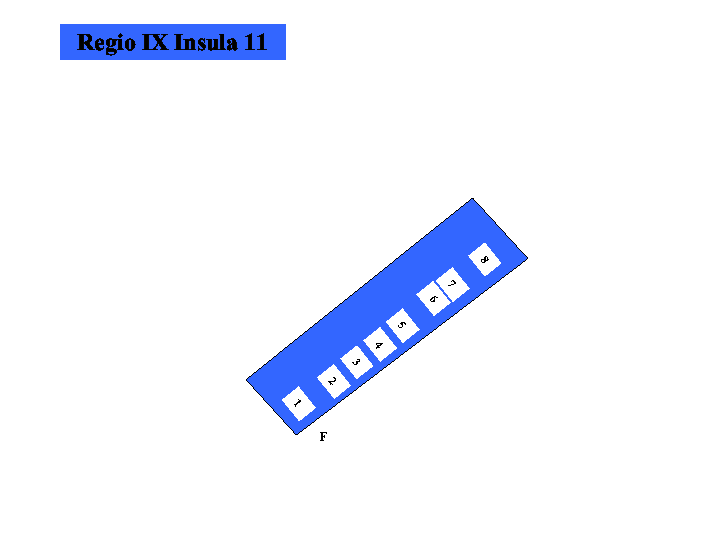 Use the pompeiiinpictures plan of the Insula 11 of Pompeii Regio IX to access the photographs.
Click on the entrance you want on the plan or click on a link below to reach the pictures.
IX.11.1 IX.11.2 IX.11.3 IX.11.4
IX.11.5 IX.11.6 IX.11.7 IX.11.8
IX.11.1 House of Cn. Audius Bassus?
IX.11.2 Thermopolium of Asellina
IX.11.4 Bottega all'Insegna dei vasi
IX.11.7 Casa di Cornelius Maximus?